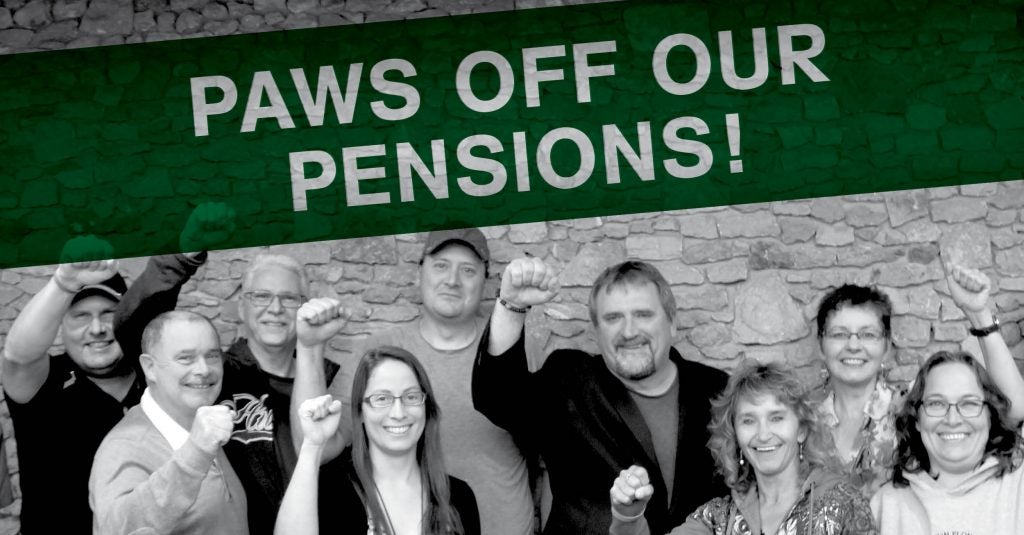 Yesterday, hundreds of members of CUPE 1975 joined together with friends and supporters at the University of Saskatchewan's University Bowl to tell members of the Executive Board to keep their "Paws off our Pensions".
The rally comes after a recent arbitration ruling in the university's favour, which the U of S has insisted gives them the right to make unilateral changes. Unless they are able to negotiate the terms of their pensions, this will be the first time that CUPE 1975 members will HAVE ABSOLUTELY NO SAY on the amounts and guidelines of their life-long retirement savings.
The "Rally at the Bowl" event began at the University Bowl and included speeches by CUPE Saskatchewan President Tom Graham, and former CUPE National President Paul Moist. The event concluded with members of CUPE 1975 peacefully delivering hundreds of "Paws off our Pensions" postcards, which were signed by concerned members of the public, to a meeting of the U of S Board of Governors.