Standing Committees are governed by The CUPE Saskatchewan Division Constitution & Bylaws. Each Standing Committee works on a specific policy/program area and advises the Executive Board on actions to consider on behalf of CUPE members.
Each of CUPE Saskatchewan Division's eight (8) Standing Committees has three (3) members.  In even years, two (2) members are elected at the Annual Convention.  In odd years, one (1) member is appointed by the Executive Board.  At any given time when a vacancy exists, appointments may be made by the Executive Board.  For Indigenous Council Committee composition, see Article 5, Section 9 of The Constitution.
Elected members serve a two (2) year term.  Appointed members serve a maximum term of two (2) years or shorter specified period of time to fill a vacancy.

---
UPDATES FOR COMMITTEES: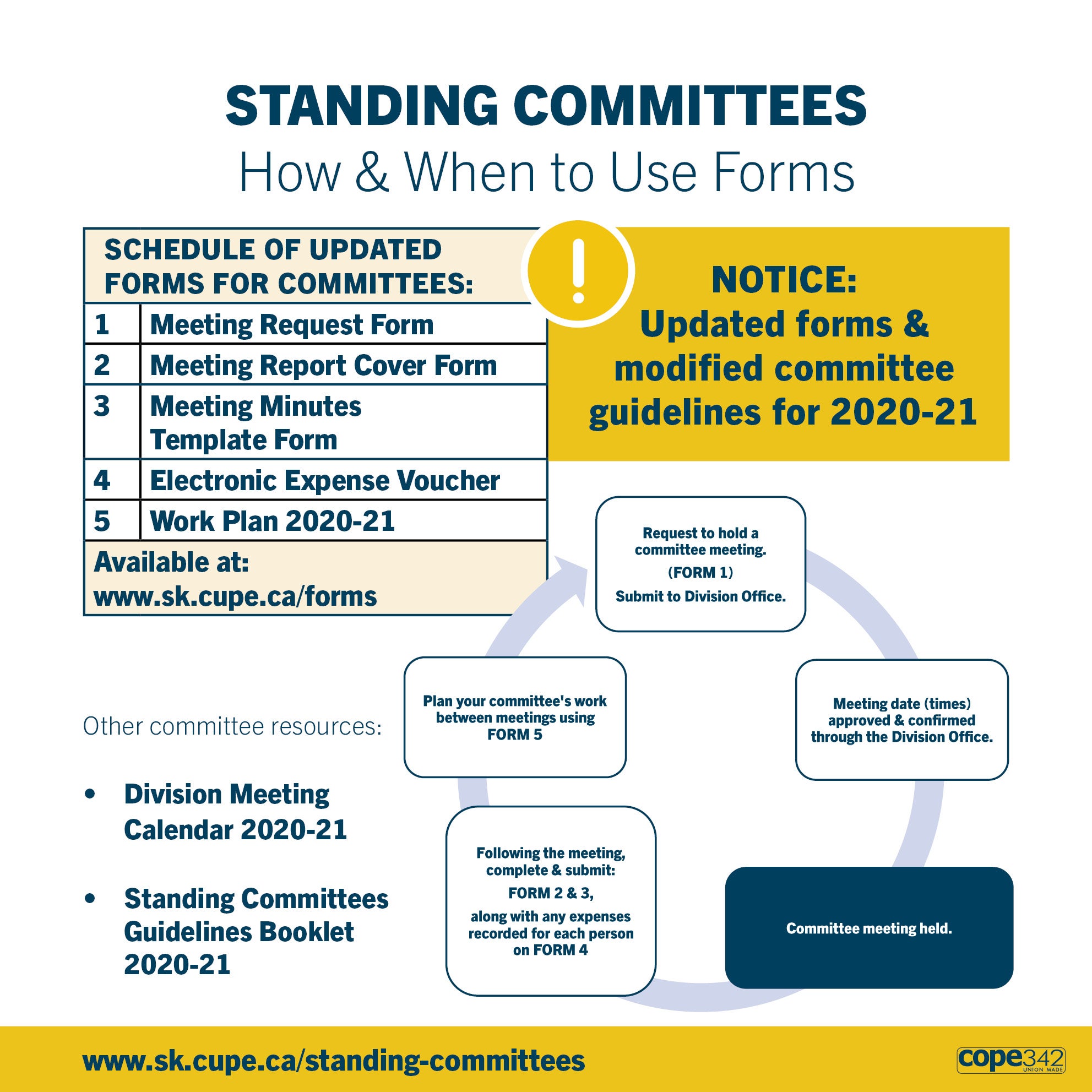 Standing Committees will be provided more information at the upcoming Orientation Session on June 25, 2020.
Notice of the Orientation Session was issued by memorandum via email on May 27, 2020. Please RSVP your attendance to Jodi at the Division Office.
Updated forms available at: www.sk.cupe.ca/forms
---
Learn more:
/nm cope 342