Welcome to the "Action Centre" – the place where a moment of your time can make a big difference.
---
Get a CUPE Saskatchewan Face Mask

Let others know that you support public services and the people working on the frontline to keep our communities safe.
Click here to sign-up for e-mail updates and get a CUPE facemask. 
---
Tell your MLA: Protect Vital Frontline Services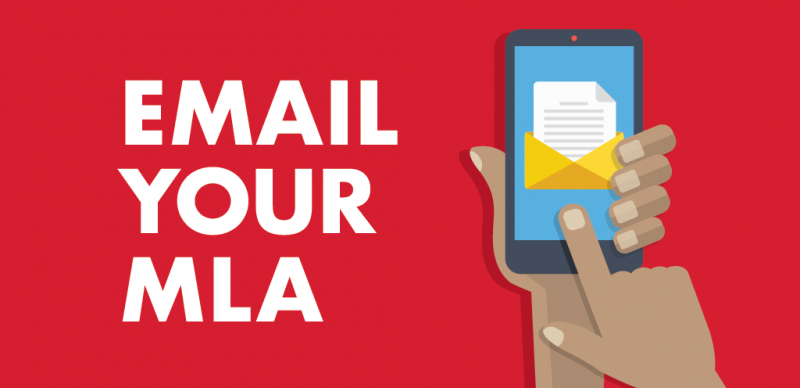 (January, 2022)
The Saskatchewan government's failure to implement additional public health orders is leading to rampant community spread of the Omicron variant of COVID-19 that is putting unprecedented strain on services Saskatchewan citizens rely on every day, including health care, education and community-based supports.
Unions and professional associations are being inundated with calls from members who are experiencing first hand the impact of a lack of appropriate public health measures. Across sectors, frontline workers are reporting burnout and staffing shortages. They are operating in crisis mode and systems are not functioning as intended or designed, creating significant safety concerns.
As Omicron has not yet peaked, failure to mitigate the spread will cause unnecessary harm and disruption to public services. We urge Premier Scott Moe to act in the interest of protecting Saskatchewan residents' health, safety and access to vital services.
Send a letter to your MLA demanding action.
Read more:
---
SEND A MESSAGE: Step up the wage top up for all front-line workers!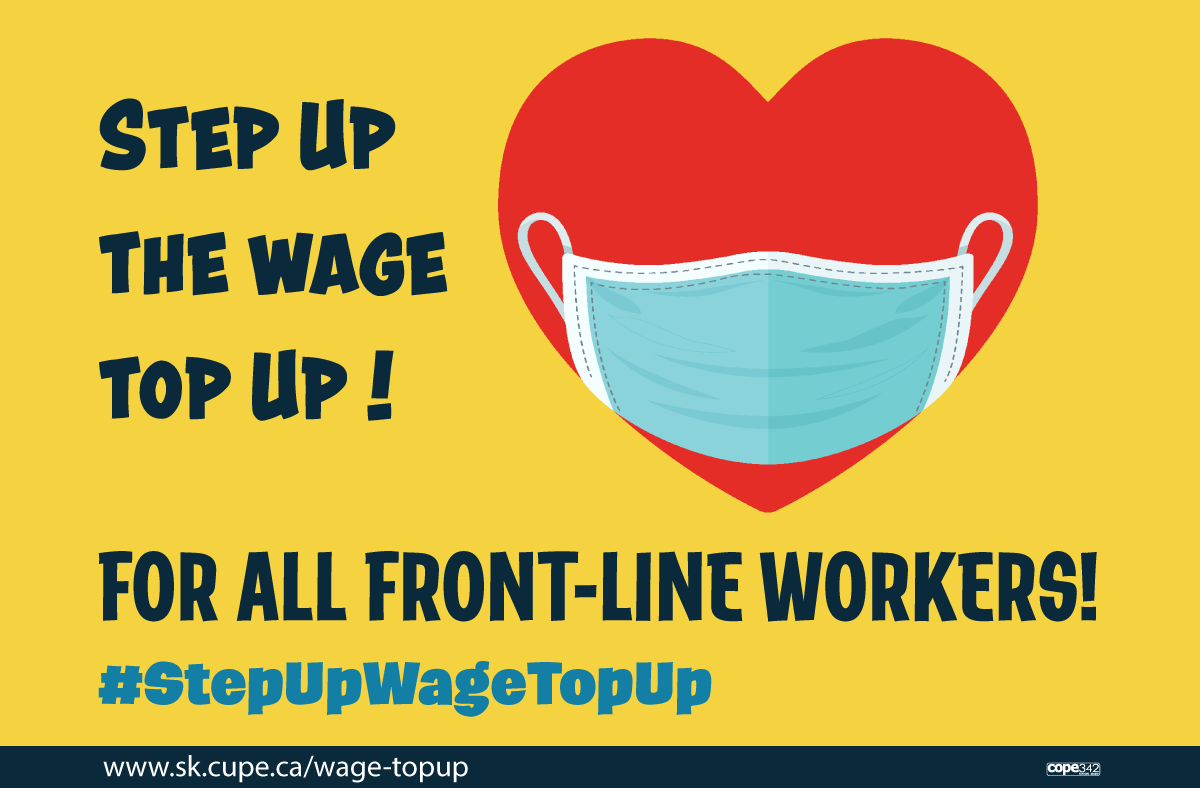 (February, 2021)
As the COVID-19 pandemic surges and our front-line heroes are under ever-greater pressure, the provincial government has ended the Saskatchewan Temporary Wage Supplement Program.
Now is the time for the Government of Saskatchewan to step up with more provincial funding and expand the wage top-up program for all front-line workers.
You can help: Add your voice by sending a message!
Visit this link to send a letter to your MLA and the Ministers of Finance and Social Services: www.sk.cupe.ca/wage-topup
Add your own personal comments to the draft letter provided.
Once you fill in the form fields and click "Add Your Voice", the letter will be sent to your MLA and government ministers. A copy of the letter will be provided to your email – along with links to share the campaign.
Together, let's demand more support for our front-line heroes!
#StepUpWageTopUp
---
Health Provider Unions launch petition calling for wage top-up for ALL health care workers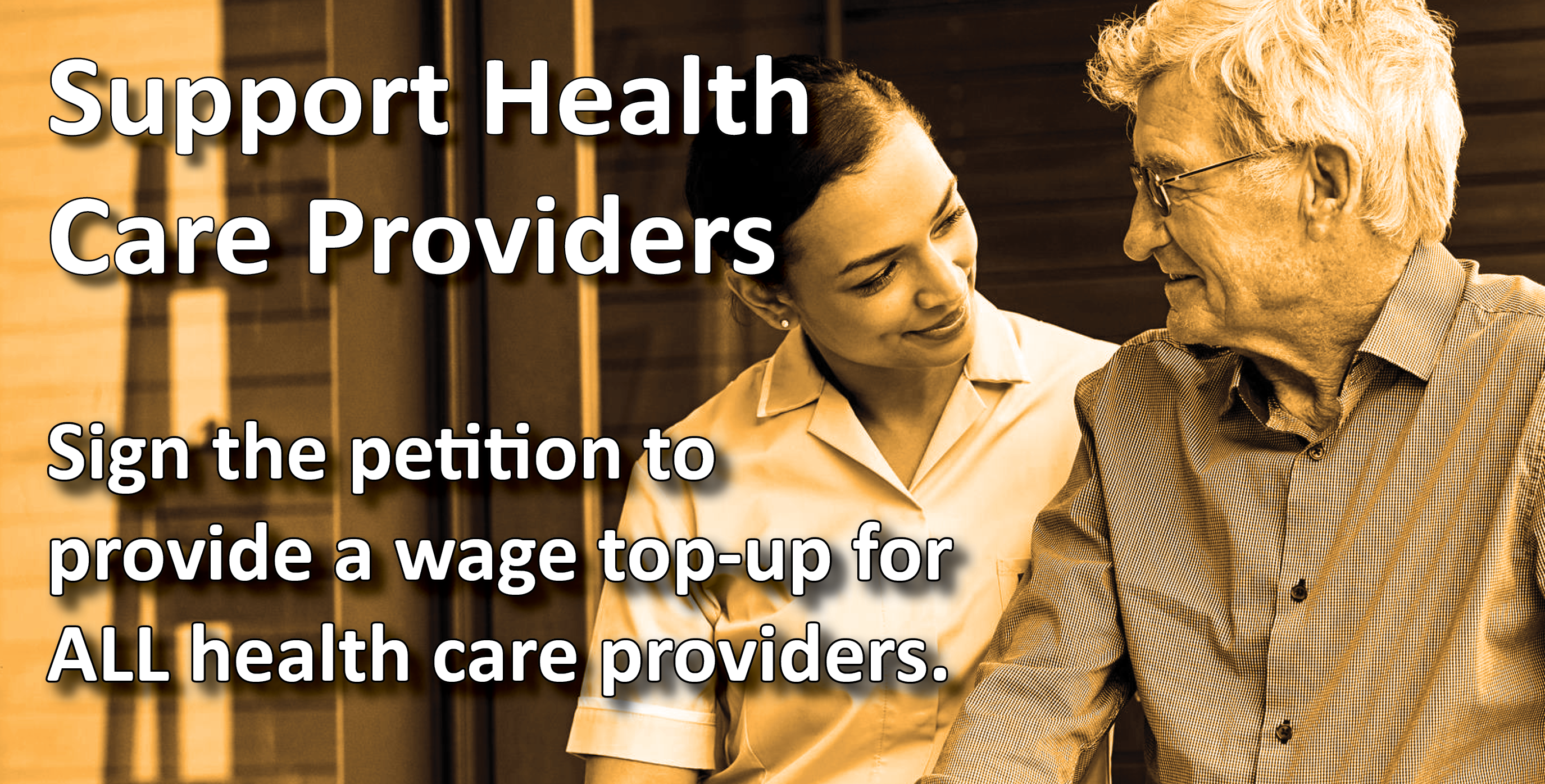 (June, 2020)
CUPE, SEIU-West, and SGEU – three Saskatchewan unions representing health providers – are calling on the provincial government to provide a wage top-up for all health care workers, who are working hard to fight the COVID-19 pandemic. An online petition, expressing support for a wage top-up has been set up to send a message to Premier Scott Moe and Members of the Legislative Assembly (MLAs).
Take Action! Add your name to the online petition: www.skhealthproviders.ca
---
Prairie South School Division announces plans to reduce custodial services for the 2020-21 school year
(June, 2020)
Prairie South School Division has announced plans to start the 2020-21 school year off with a reduction in custodial services at six Moose Jaw schools and two other school board facilities.
"A pandemic is the wrong time to be cutting these services in our schools," said Jackie Christianson, chair of the CUPE Education Workers' Steering Committee. "Our collective experience is showing us how important sanitation and cleanliness is to prevent the spread of COVID-19. Prairie South is cutting corners on our schools hygiene which will leave students, staff and the community at risk."
The total reduction equals 2.53 full time staff and is equivalent to 20.3 daily hours of custodial services.
"Our members will have significantly fewer hours and people power but will have the same area to clean with more stringent guidelines in place," said Judy Henley, president of CUPE Saskatchewan. "We need to ensure proper staffing levels to keep students safe."
Impacted schools includes: AE Peacock, Riverview, Central, Prince Arthur, Westmount, William Grayson, and the 9th Avenue Board Office and Maintenance Building. These reductions will take effect August 15, 2020.
"This is a sad day for the community of Moose Jaw. CUPE Saskatchewan is urging the provincial government and the school board trustees to intervene and stop the cuts to cleaning," added Henley. "Anyone who is concerned about what this means for our students and community are encouraged to contact your school board trustee and MLA."
---
CUPE launching national campaign to make long-term care public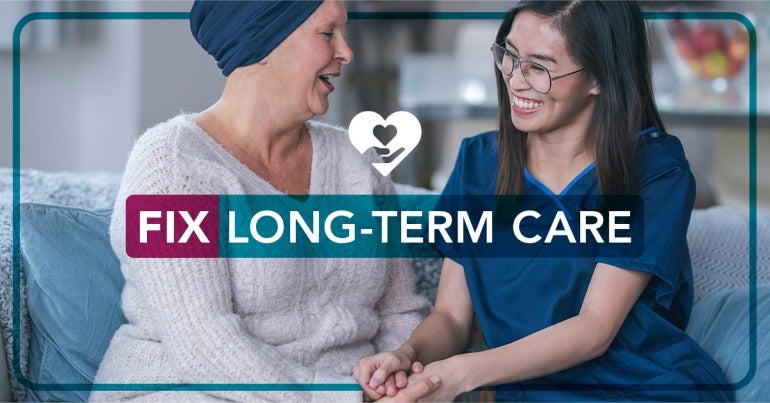 (May, 2020)
Canada's largest union, the Canadian Union of Public Employees (CUPE), is launching a national campaign to fix Canada's broken long-term care system, by making it a part of our public universal health care system.
The COVID-19 pandemic has highlighted and exacerbated the crisis that has been affecting long-term care for years. Decades of underfunding, understaffing, poor working conditions, high levels of violence, and a focus on profits over quality care have eroded Canada's system of long-term care to the breaking point, leaving us tragically unprepared to protect the lives of our most vulnerable. Four out of five COVID-19-related deaths in Canada have either been residents or staff of a long-term care home – the highest proportion in the world.
"The impacts of this crisis on residents, workers, family members, and loved ones are devastating," said CUPE National President Mark Hancock. "We're calling on the federal government to do everything in its power to ensure this never happens again."
"Right now, long-term care in Canada is a patchwork system with no national standards," said CUPE National Secretary-Treasurer Charles Fleury. "It's time to fix that."
CUPE is demanding the federal government lead the way by making long-term care an accessible, publicly funded, and universal health care service – like visiting a hospital or a family doctor. The union is also calling for national standards to make sure the needs of residents are being met, and for a dramatic increase in the number of long-term care beds and staff to ensure access and quality of care.
A clear majority of Canadians support CUPE's call. In a study by the Angus Reid Institute released this morning, 66 per cent of Canadians support the federal government taking over long-term care to improve the care and health of residents.
CUPE's campaign will bring the stories of frontline workers in the long-term care sector into the public eye and bring together the growing number of voices across Canada demanding reform. People interested in getting involved and adding their voice to the campaign can visit: FixLongTermCare.ca.
CUPE represents 700,000 workers nationwide, of which 65,000 work in long-term care facilities.
LINKS:
---
/nm cope 342