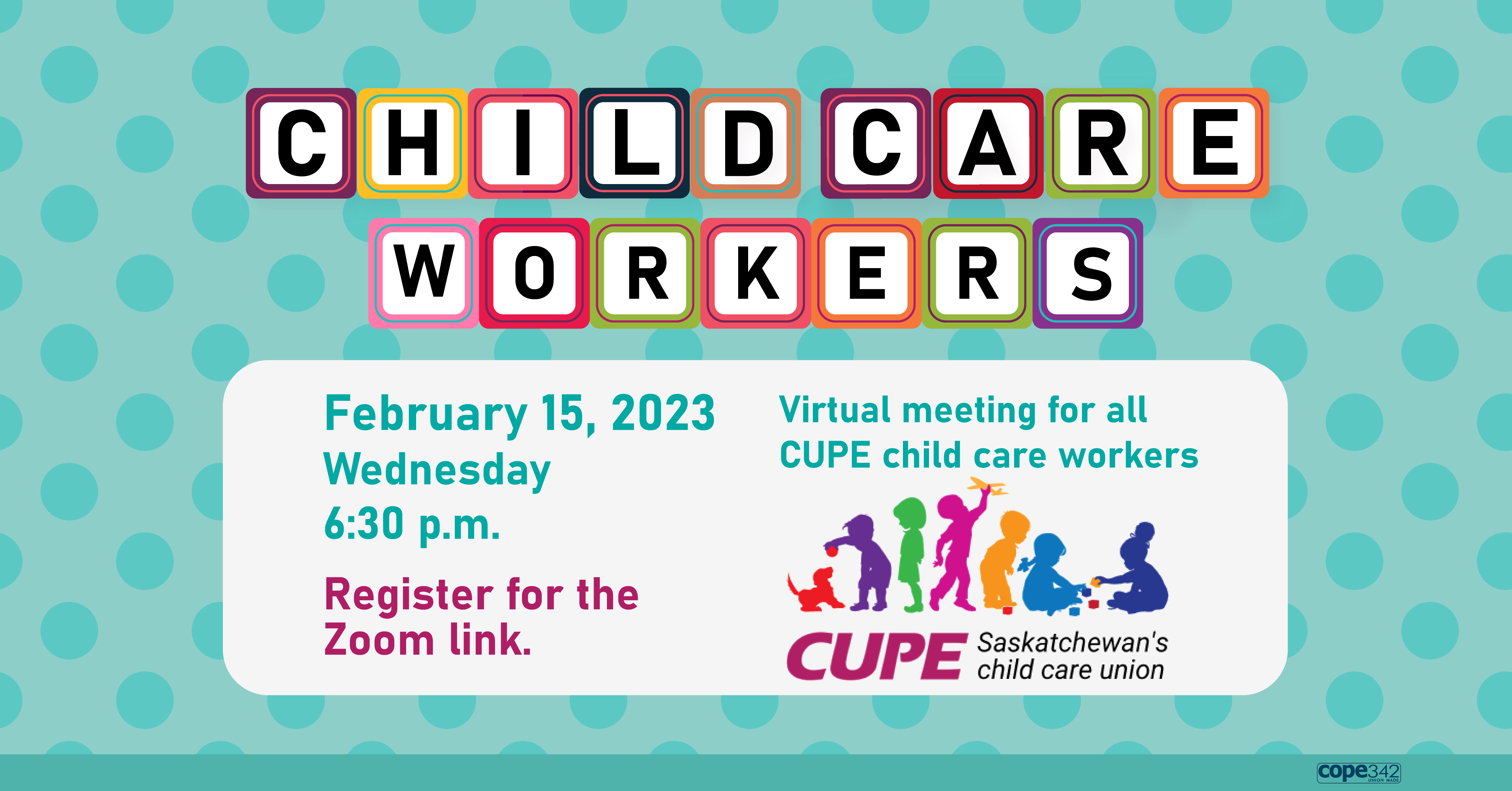 CUPE members in the child care sector are invited to participate in an upcoming virtual meeting on at 6:30 p.m. on February 15, 2023, to review recent developments with the implementation of the federal child care funding agreement (Canada – Saskatchewan Canada-Wide Early Learning and Child Care Agreement) and its impact on wages and other aspects in Saskatchewan's child care sector.
The meeting will feature: Judy Henley, CUPE Saskatchewan President; Aimee Nadon, CUPE National Representative; and a guest speaker from Child Care Now Saskatchewan.
WHAT: Virtual Meeting for All CUPE Childcare Workers
WHEN: Wednesday, February 15, 2023, at 6:30 p.m.
WHERE: Zoom link available by registration.
Click here to register for the Zoom Link.