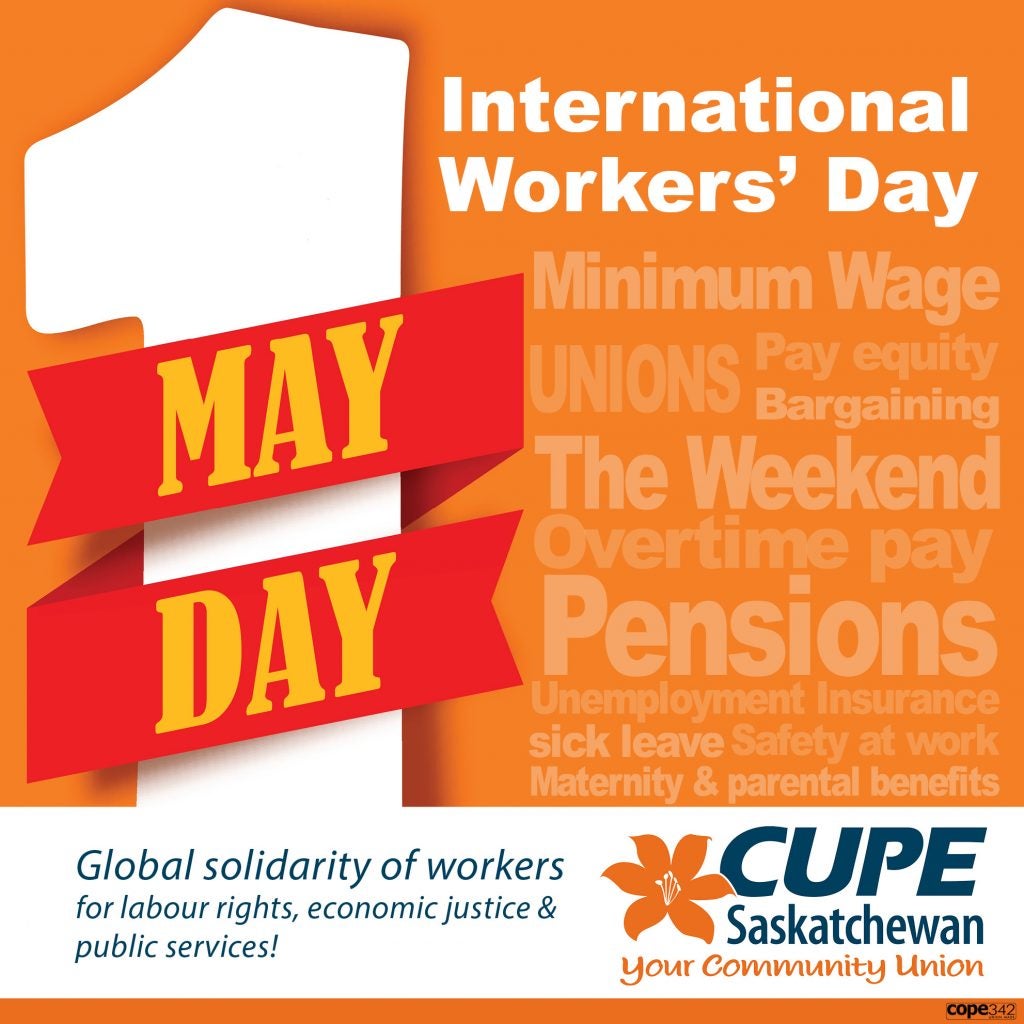 Happy International Workers' Day, also known as May Day!
Today on May 1, 2019, workers and their unions celebrate the achievements of the labour movement. Unions have fought hard and enduring struggles to establish collective bargaining and democracy in the workplace to bring decency, fairness and safety standards to work. Because of the labour movement, workers in Saskatchewan and Canada can rely on basic employment standards, occupational health and safety legislation, the right to join a union to bargain better working conditions and pay, pension plans, reliable and accessible public services and much more we sometimes take for granted. Workers have made gains by gathering together in their unions for solidarity in the workplace, at the bargaining table, on the picket line and by raising their voices together in their community and legislatures for justice, for dignity and for the interests of workers and their families before private profits.
Check out the May Works events hosted by the Regina & District Labour Council (Click read more).