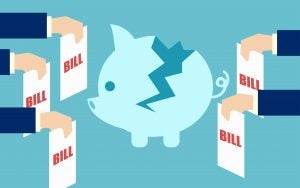 We can't afford a government that insists on behaving in a financially irresponsible manner by outsourcing the financing and maintenance of our public infrastructure for private profit and public loss, writes Angella MacEwen, CUPE Senior Economist.
The Sask Party has a history of making decisions they claim are fiscally responsible but end up costing the people of Saskatchewan more in the long run.
Their track record on building infrastructure is a prime example. It's cost us more, delivered less, and pushed out local businesses in favour of larger firms from Alberta or overseas.
A truly financially responsible decision considers the benefits along with the costs. By investing in infrastructure through the failed P3 model, the Sask Party has shown they embraced privatization without fully evaluating the costs and consequences, even when the auditor makes them show their homework.