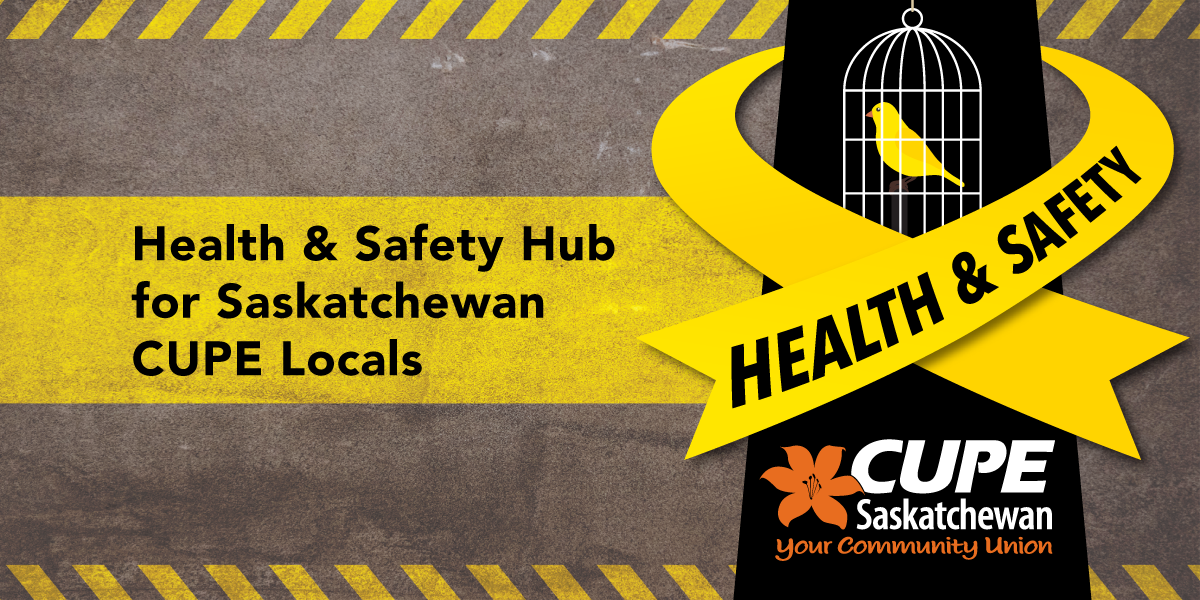 Health and safety is an essential part of our union's work. CUPE members face a wide range of hazards. CUPE provides tools, resources and training to help members stay healthy and safe and to encourage activism. CUPE also conducts research on current and emerging health and safety hazards.
Every worker has three fundamental rights to safeguard their health and safety at work:
1. The right to know about hazards that are present in the workplace.
2. The right to participate, through the joint health and safety committee, in the day-to-day detection and elimination of workplace hazards. Every Saskatchewan workplace with 10 or more workers must have an occupational health committee (OHC).
At least half of the committee members must represent workers who are not management. Members representing workers need to be elected by the workers they represent or selected by their union. Members representing the employer are designated by the employer.
Under The Occupational Health and Safety Regulations, 2020, a committee is required to record minutes of each meeting and keep minutes on file with the committee; and post a copy of the minutes at a location that is readily accessible to workers at the place of employment until all concerns recorded in the minutes are resolved.
3. The right to refuse unusually dangerous work, without repercussions or fear of reprisals.
Your three rights – and your ability to exercise them – are protected under The Saskatchewan Employment Act.
---
LATEST OH&S SASKATCHEWAN NEWS:
---
LINKS:
---
CUPE RESOURCES:
---
FACT SHEETS BY TOPIC:
---
Updated: June 2023 / n.m. cope342