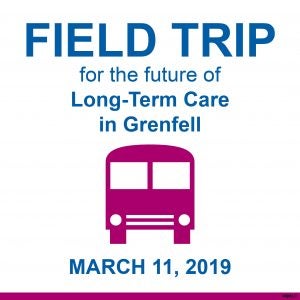 Are you concerned about the future of long-term care in Grenfell?
Grenfell and area residents are invited to join CUPE health care workers on March 11, 2019 for a field trip to the Legislature. Speak up for long-term care in Grenfell and get on the bus!
Participants will attend the formal legislative question period where the official opposition will ask the government questions about long-term care in Grenfell. In addition, participants will meet with the official opposition and hopefully attend a meeting with government representatives.