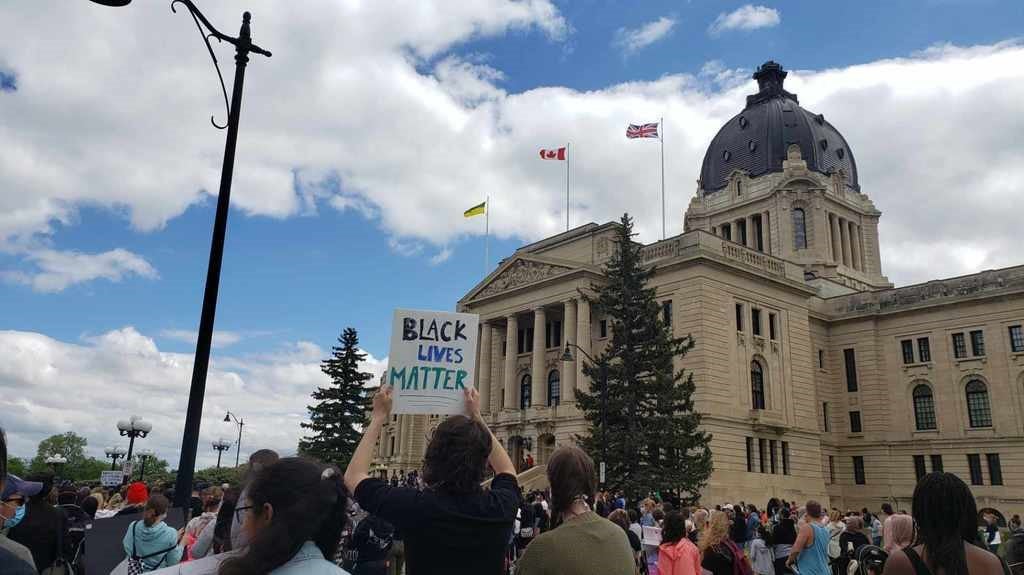 February is Black History Month, dedicated to recognizing, honouring, and celebrating the contributions of Black Canadians and the cultural diversity of our communities and our union, including many sisters, brothers, and friends of Caribbean and African heritage.
This year's theme, The Future is Now, is a call to action for us all to build on the legacy of those who came before us, and to recognize the transformative work that Black Canadians and communities are doing now. It reminds us to continue our efforts as fellow union members to speak up against racism in our workplaces, online, and in our home communities. During Black History Month, we reflect on the hurtful history of Black enslavement and discrimination, we honour the resiliency and activism of Black leaders, and we acknowledge that much more must be done to challenge ongoing, systemic barriers to equality.
Black Lives Matter
Last year, the global call to denounce police brutality and systemic racism grew with the world witnessing the brutal, deliberate murder of George Floyd on May 25, a Black man suffocated by the knee of a Minneapolis police officer outside a shop in the state of Minnesota, USA. The killing sparked world-wide protests and, in Saskatchewan, it led to local anti-racism demonstrations and conversations about racial injustice experienced in our home communities across the province. A few days earlier the death of a local football player, Samwel Uko, took place in Regina reportedly by suicide, after he twice sought help for a mental health crisis and his family said he was denied service.
In June 2020, CUPE Saskatchewan's Executive Board adopted a resolution pledging its solidarity in challenging systemic racism and denouncing police brutality. In its resolution, the union added its voice to the growing call for all levels of government to invest in Black and Indigenous-led alternatives to policing because Black Lives Matter.
Pandemic exposes racial inequality
The COVID-19 pandemic has intensified pre-existing inequities in our society and has highlighted the problem of systemic racial injustice. The Globe and Mail reports that Black and South Asian essential workers face some of the pandemic's worst inequities in health care, labour and housing.
Celebrating Black History Month safely online
The Saskatchewan African Canadian Heritage Museum is offering several virtual events during the month of February. For a list of upcoming events, visit the SACHM's Facebook page at www.facebook.com/SACHMSaskatchewan
Regina Pubic Library Events: www.reginalibrary.ca/blog/rpl-blog/rpl-celebrating-black-history-month
Links and Resources:
Article by: /n.m. cope 342 (CUPE SK)