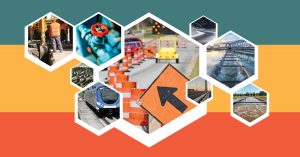 A new report confirms that the Sask Party's drive to privatize roads, schools and hospitals through public-private partnerships (P3s) is expensive and risky, setting our communities up for long-term problems.
The findings are detailed in an updated edition of Asking the Right Questions: A Guide for Municipal Officials Considering P3s, released by the Canadian Union of Public Employees (CUPE). The guide documents the many costs and consequences of federal, provincial and municipal privatization schemes.
Asking the right questions has new evidence that P3s remain expensive and unaccountable, deliver lower-quality services and facilities, and are a bad deal for workers and communities. The report finds the arguments that P3 agencies, such as SaskBuilds, use to promote the schemes are based on flimsy facts and flawed assumptions.
"The Sask Party government has signed away billions in public funds for costly P3 deals, adding to the debt and locking us into 30 years of expensive private financing, shoddy construction, and problematic upkeep. The fact remains P3s are the worst way to build public infrastructure. Let's set our kids and our grandkids up for a better future by ditching these bad deals once and for all," said CUPE Saskatchewan President Judy Henley.
Some new examples of P3 problems in the guide are deals brokered by the Sask Party. P3s like the Regina Bypass are justified with secret reports that can't be independently verified. Costs for the Regina Bypass P3 have ballooned from $400 million to nearly $2 billion.
The report also busts the myth that P3s deliver better design, quality or maintenance. The new $407 million P3 Saskatchewan Hospital North Battleford has been plagued with a leaky roof, undrinkable water, flooding, and backed-up sewage lines shortly after the opening ribbon was cut with much fanfare by the government. And despite a $635 million P3 deal to build and maintain nine elementary schools, it's public sector workers who are saving the day by addressing many contract deficiencies.
"For far too long, the Sask Party has railroaded our province into privatization deals that line the pockets of out-of-province corporations at the expense of workers, communities and the public interest. This election, public service voters can stop these schemes in their tracks by demanding an end to these bad deals," said Henley.
Asking the right questions concludes that best way forward is for governments to abandon P3s and focus on improving traditional public procurement for all future construction and maintenance of hospitals, nursing homes, schools, roads and other public infrastructure our province needs.
The second edition of Asking the right questions was co-authored by one of Canada's foremost experts on P3s, the late John Loxley and his son, researcher Salim Loxley. It was completed just before Dr. Loxley, one of Canada's leading experts on P3s, died unexpectedly on July 28, 2020.
View and Download:
/n.m. cope 342