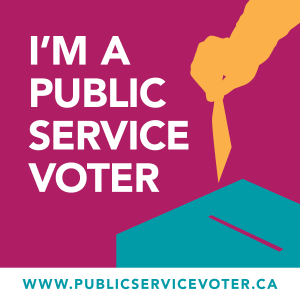 As CUPE members, we know that our work delivering a reliable network of public services enrich our communities and peoples' lives. But, we need a government that will reliably fund and keep our services public. That's why as we approach provincial and community elections this fall, it's important to vote for public services.
Through the Public Service Voter campaign, CUPE Saskatchewan will highlight the many public services that keep our communities safe, cared for, and an affordable place to live and raise our families – and we will also highlight the facts and track record of governments at the community and provincial level.
Campaign information will be shared on CUPE Saskatchewan's facebook page and available online at: www.publicservicevoter.ca
Join and share the campaign to support Saskatchewan's public services.
/nm cope 342