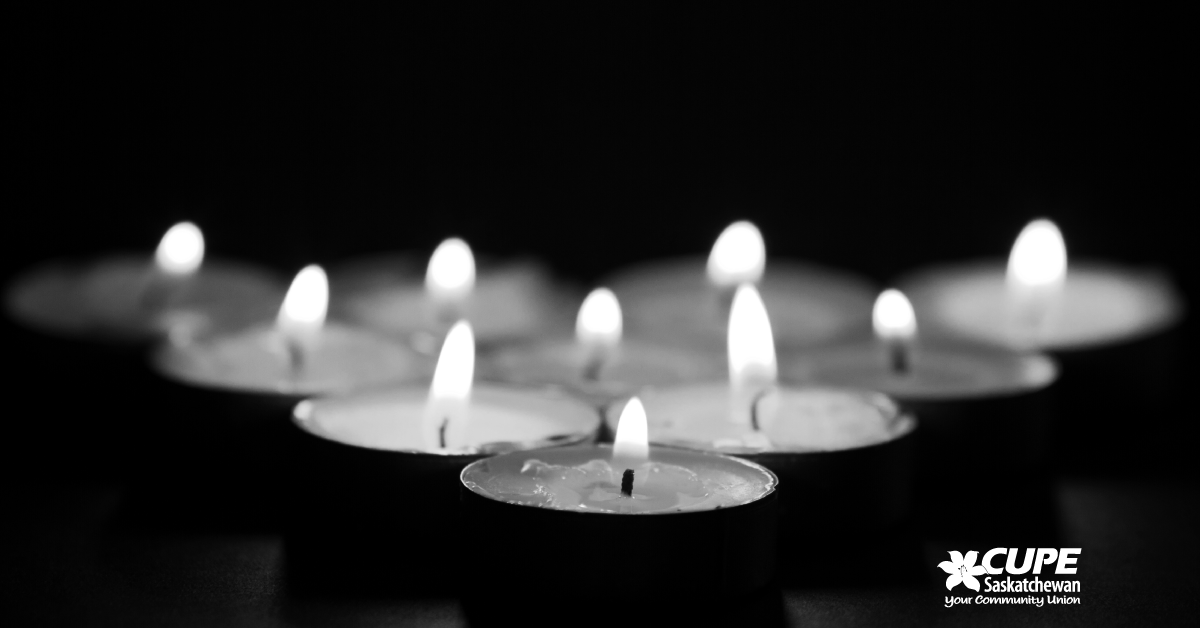 We have been closely monitoring the news coming from the James Smith Cree Nation and the village of Weldon with heavy hearts and deep sadness. On behalf of over 30,000 members across the province, CUPE Saskatchewan extends our deepest sympathy to all the families, friends and community members who have been impacted by this tragedy.
We owe Saskatchewan's first responders, healthcare workers, and support staff a huge thank-you as they continue to support victims, families, and respond to a still unfolding and dangerous situation.
We encourage people who are grieving to reach out for support. The Hope for Wellness Helpline provides 24 hour a day, seven days a week service by phone or online chat to all Indigenous peoples across Canada (1-855-242-3310). There are also supports available through the Saskatchewan Health Authority.
Several events have been planned to show solidarity and support with the James Smith Cree Nation, including the following organized by the First Nations University of Canada:
Wednesday, September 7 at 7:00 p.m.: the Regina, Saskatoon and Northern campuses are set to host simultaneous candlelight and prayer vigils. The Regina Campus vigil will be held on the front lawn of 1 First Nations Way. Free parking is available in lots 11 and 12.
Friday, September 9 at 12:00 p.m.: the FNUC, University of Regina, Luther College and Campion College will host a prayer gathering for all faiths. The gathering will take place on the front lawn of 1 First Nations Way.
Together, in solidarity, we mourn the lives lost to these horrific attacks, and we wish a full and speedy recovery to those injured.
/cope491 /cope342