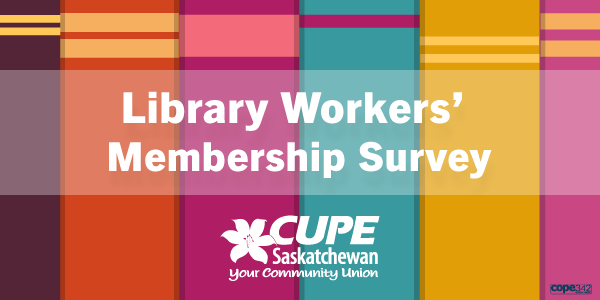 Are you a library worker? Have you been impacted by violence and harassment at work in the library? CUPE Saskatchewan has launched a province-wide survey of library workers to gauge the extent of violence and harassment in the workplace and on the job. The online union survey takes only 5 – 10 minutes to complete, and responses are kept confidential and anonymous.
CUPE member library workers are asked to complete the survey by September 2, 2022.

CUPE represents workers in eight public library systems: Regina, Saskatoon, Lakeland (North Battleford area), Palliser (Moose Jaw area), Parkland (Yorkton area), Southeast (Weyburn area), Wapiti (Central Saskatchewan) and John M. Cuelenaere (Prince Albert).
RELATED:
/cope491 /cope342