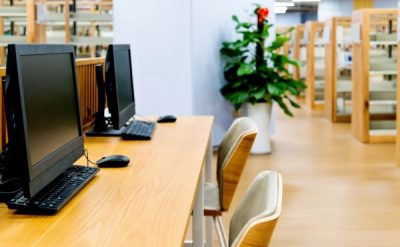 Far from offering fresh eyes and new perspective, Saskatoon mayoral candidate Rob Norris is campaigning on cuts to public services with misleading claims about the new central library planned to open in 2026.
In his platform, Norris pledges to: "Shelving Charlie Clark's gold-plated $134 million downtown library." Is the plan to build a new central library in Saskatoon really "gold-plated"? Not when you look at the business case and the facts. 
Funding sources for the new central library will be a combination of reserve funds, land sale proceeds, donations, and $87.5 million in borrowing with debt repayment through the library levy. According to the Saskatoon Public Library, the saving plan for the project began back in 2009, and it already has $32 million saved toward the new building. Future scheduled increases to the library levy until 2026 would entirely fund the project and its operating costs once it opens in 2026.
How much are these so-called "gold-plated" increases to fund a new public central library for Saskatoon residents? Just under $5 a year for the average homeowner each year from 2021 to 2024, and under $2 a year for 2025 and 2026. Check out the schedule of increases here.
Far from being gold-plated, the new central library will provide every Saskatoon resident equal access to educational materials, digital access (such as the use of computers and the internet), technology-centred learning, and library programs and services. In addition, the new central library will add jobs and GDP to Saskatoon. The business case estimates the building construction phase will create 1,040 full-time equivalent (FTE) jobs and $132 million in value-added economic activity. Once opened, it is estimated the library will contribute over $15 million annually in GDP and create or sustain approximately 144 FTE jobs (Saskatoon Public Library: New Central Library Building Case, KPMG, Sept. 2019, pp. 138 – 140).
Why does Saskatoon need a new central library?
The central library is a hub to the entire library system in Saskatoon. The current Frances Morrison Central Library (FMCL) is undersized based on industry benchmarks. With the City of Saskatoon anticipating population growth, a new central library is seen as critical to serve the needs of residents by adding capacity and to address the safety, service gaps, and accessibility issues that exist with the current building.
There is also doubt Norris can even follow through on his pledge to shelve the project, according to a CBC news article. The library board has already spent $9 million to purchase the downtown lot, and more than $20 million on signed contracts.
What the misleading library claim does reveal is that Rob Norris has a platform of cuts, whether it's his dubious pledge to shelve the new central library, or his pledge to arbitrarily restrain the annual increases to the city budget below inflation – placing funding for public services at risk in the future.
On November 9, it's important to get out and vote for a mayor that actually believes in public services, not cuts.
To find out more about Saskatoon's candidates for mayor, City Council, and voting information, visit: www.saskatoon.ca/election-2020/information-voters
Published by CUPE Saskatchewan Division, /n.m. cope 342