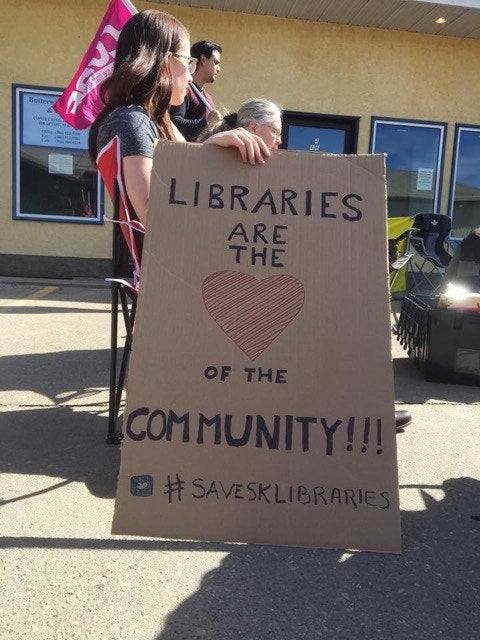 Last year, the provincial government originally announced its plan to cut nearly $5 million in funding to libraries across Saskatchewan, a decision that was later reversed after much public pressure and read-in protests that were held in front of MLA offices across the province. After the funding cuts were restored, the provincial government announced it would hold a review of library funding led by Canora-Pelly MLA Terry Dennis.
CUPE is deeply concerned to learn that this provincial library review is reportedly occurring in the absence of any consultation with the public, library workers and the unions that represent library workers.
In correspondence issued to Library Boards across Saskatchewan, CUPE is urging for consultation with library workers. After all, library workers are on the frontline and understand the day-to-day needs of their patrons, their workplaces and the impact of implementing changes to library structures, governance and systems.
CUPE represents workers in eight public library systems across Saskatchewan: Regina, Saskatoon, Lakeland (North Battleford area), Palliser (Moose Jaw area), Parkland (Yorkton area), Southeast (Weyburn area), Wapiti (Central Saskatchewan) and John M. Cuelenaere (Prince Albert).
To view the correspondence sent by CUPE to Library Boards, visit the following link:
/Cope342