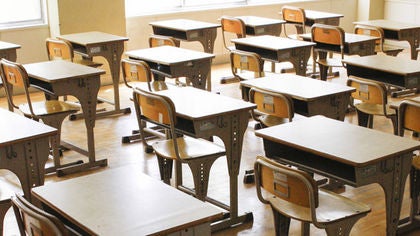 As a new school year begins, the CUPE Saskatchewan Education Workers Steering Committee has a message for parents and children.
"On behalf of CUPE education support workers, I would like to welcome new and returning students to their first day of classes," said Jackie Christianson, President of the Education Workers Steering Committee. "Our members, whether they are bus drivers or library technicians, maintenance staff or education assistants, are dedicated to providing a quality educational environment for all students."
"It's unfortunate that the Sask Party government doesn't have the same dedication to education," added Christianson.
The 2017-2018 provincial budget cut 54 million dollars from classrooms which resulted in layoffs, program closures and reduction in staffing hours across the province. The latest budget restores only a fraction of the missing funding. And with more students in our schools, support staff continue to do more with less.
"The Sask Party gets a failing grade when it comes to our children's education. With a new school year beginning, I think they are hoping that the public will have forgotten the impact the government has made on education," said Christianson. "And I don't believe parents even realize the impacts that the cuts are having and will continue to have in the classroom. The Sask Party needs to restore education funding."
CUPE represents over 7,000 education workers across Saskatchewan in the pre K-12 school system. From education assistants to library assistants and technicians, custodians to trades workers, school secretaries to school bus drivers, social workers to computer technicians, CUPE members support Saskatchewan students each and every school day.
/Cope491 /Cope342