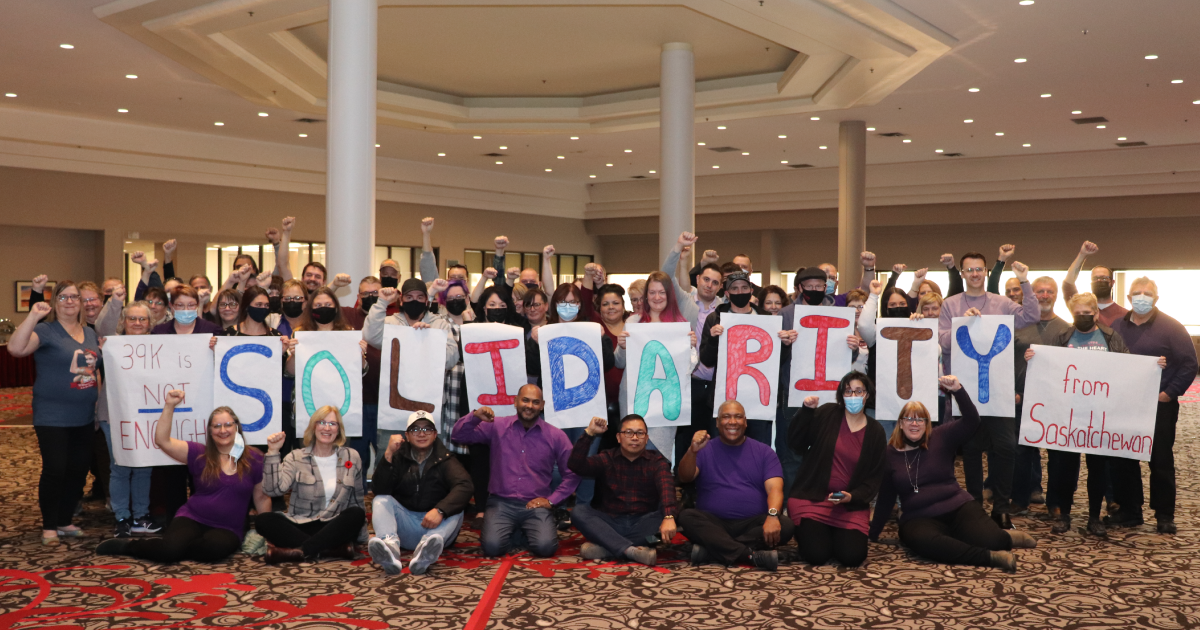 Today is a historic moment as 55,000 CUPE Ontario frontline education workers walked out of schools in a political protest to denounce the most appalling abuse of power by the conservative Doug Ford government. Abusing the notwithstanding clause, the Ford government passed legislation that denies the fundamental rights of workers to bargain for fair wages, good jobs, and better public services for students and communities.
"The fundamental constitutional rights of all workers to fair and free collective bargaining can't be removed by a stroke of a pen by a conservative government in Ontario or anywhere in this country," said Judy Henley, CUPE Saskatchewan President, joined by CUPE's provincial local union leaders today in Regina. "We call on all CUPE members across Saskatchewan, all workers and all unions across this province, to join this fight! This is everyone's fight!"
On behalf of 30,000 CUPE members delivering public services across the province, we are united in the fightback against the reprehensible attack on our fundamental rights as workers. We stand shoulder-to-shoulder with Ontario CUPE education workers in the fight for a fair bargain that recognizes the critical role of frontline education support workers in the lives of students and communities.
Published by the Division Office / NM Cope342