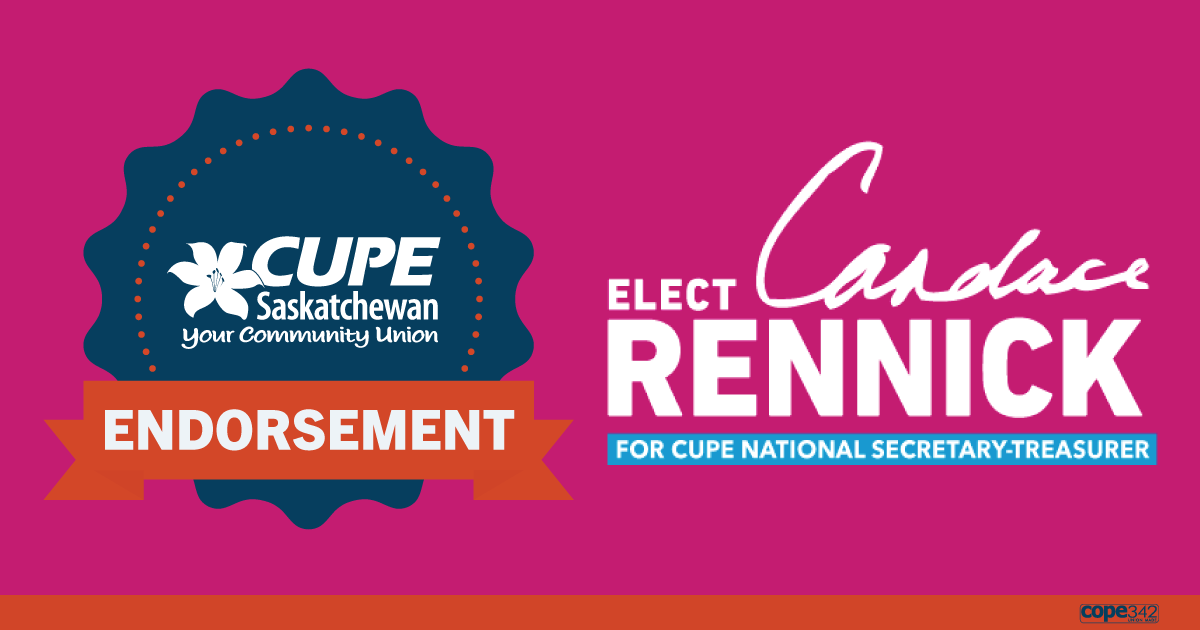 Ahead of elections at CUPE's National Convention being held virtually on November 22 to 26, 2021, the Executive Board of CUPE Saskatchewan has endorsed candidate Candace Rennick for the position of National Secretary-Treasurer.
"Candace Rennick has the proven experience, skills and vision needed in a Secretary-Treasurer to ensure Canada's leading union can continue to build a better life for workers," said Judy Henley, President of CUPE Saskatchewan.
"I am proud to personally endorse Candace Rennick in the upcoming convention election, along with the announcement of the full endorsement of CUPE Saskatchewan's Executive Board. I have worked with Candace on CUPE's National Executive Board for many years where she has shown steadfast leadership in defending members' rights across Canada. In her role as Secretary-Treasurer of CUPE Ontario for the past twelve years, Candace has demonstrated the experience, skills and strategic vision needed as the next National Secretary-Treasurer," said Henley.
Delegates can find out more about Candace Rennick at: www.candacerennick.ca
Information about CUPE National Convention 2021 is available here. 
Published by the Division Office /n.m. cope 342