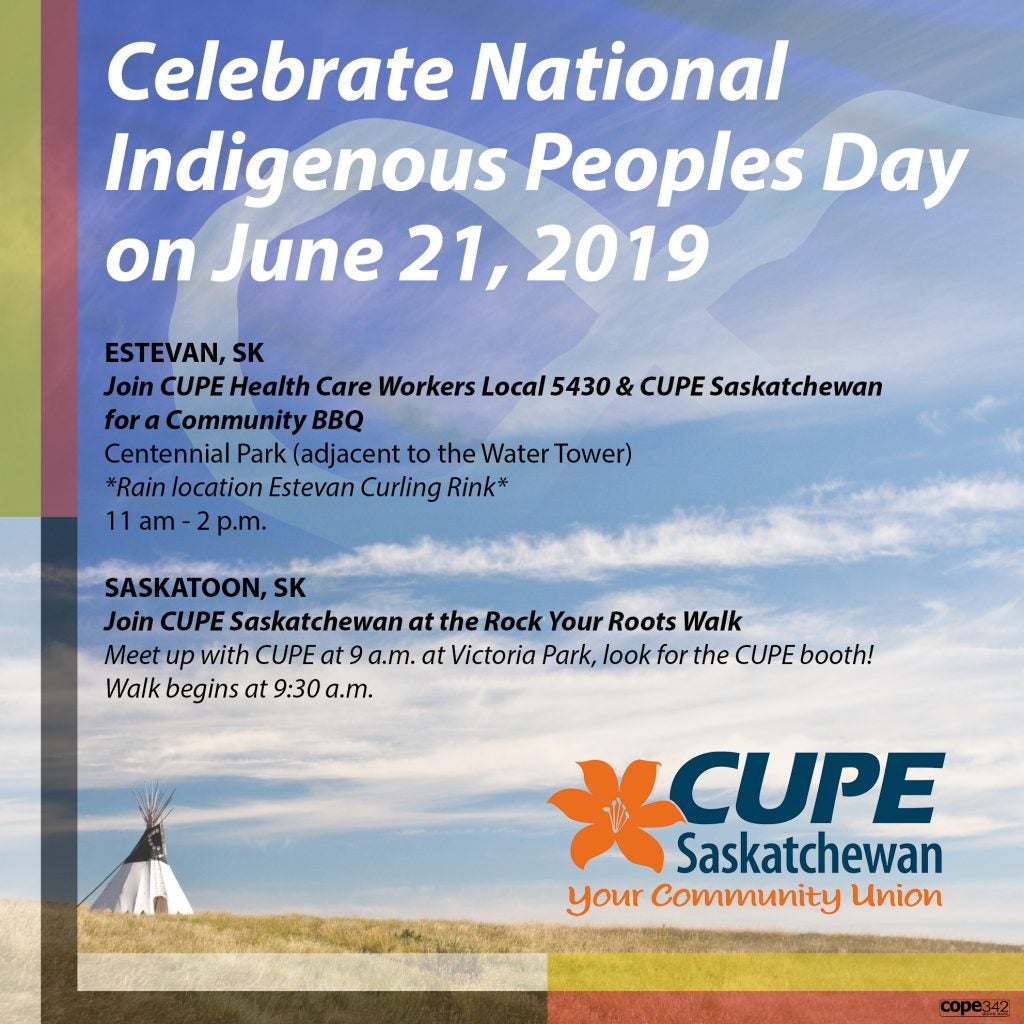 National Indigenous Peoples Day is an annual opportunity to honour and celebrate the diverse cultures of First Nations, Métis and Inuit peoples. On June 21, Indigenous peoples will be celebrating in their communities, and graciously sharing their ceremonies, customs and heritage with people across the country.
In Estevan, join us for a Community BBQ with free food and entertainment. *Rain location Estevan Curling Rink* from 11 a.m. to 2 p.m.
In Saskatoon, join us for the Rock Your Roots Walk. Meet up with the CUPE group at 9 a.m. at Victoria Park. Walk departs at 9:30 a.m.
As Canada's largest union, we acknowledge and respect the rights of Indigenous peoples to their unceded territories, as well as to preserve and protect their cultures and languages. CUPE is committed to working with Indigenous nations, communities and organizations towards reconciliation and to respect our on-going treaty relationships.
Our union is striving to educate CUPE members on the legacy of the residential school system, and the ongoing harm Canada's assimilationist policies and laws have on Indigenous peoples.
As part of our ongoing efforts to foster reconciliation in our workplaces and communities, we encourage all members to celebrate National Indigenous Peoples Day by sharing in the rich and proud cultures of Indigenous peoples. But we can do more, so CUPE encourages members to take some time to learn and reflect on the ongoing harm caused by colonialism and Canada's treatment of Indigenous peoples.
/Cope342