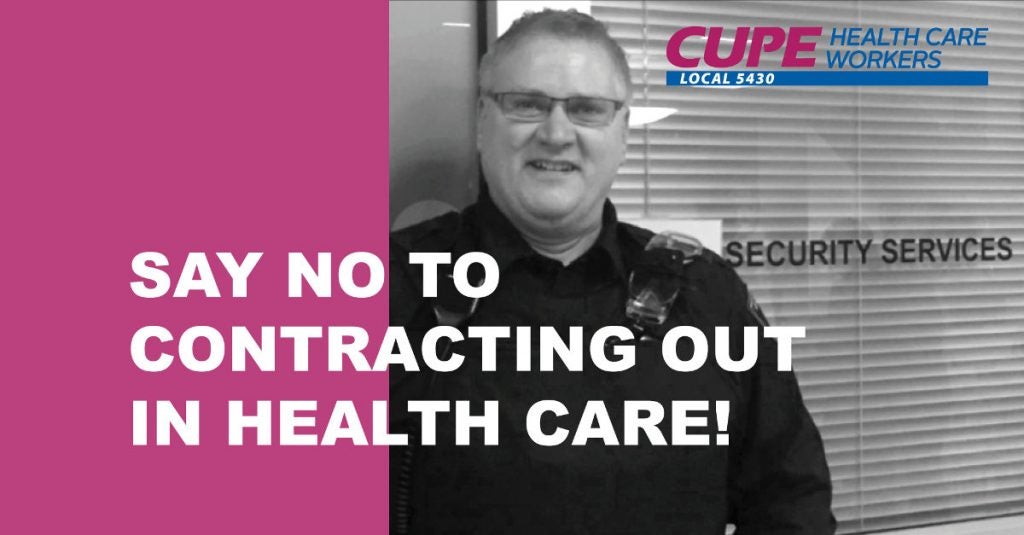 The Saskatchewan Health Authority (SHA) has released the final report from their province wide security review.
The review, conducted by external consultant Tony Weeks from BigLeap Consultation and Advisory Services, outlines 27 recommendations for a centrally managed security services program, including developing a "business case" to assess staffing models.
"We are glad that the SHA recognizes that safe and secure workplaces are critical in health care – not just for our members, but for patients, residents and the public," said Sandra Seitz, president of CUPE Local 5430.
Hundreds of CUPE members participated in the review and even more people signed petitions and wrote letters about the importance of delivering security services in house. Several of the recommendations in the report mirror suggestions made by CUPE and our members.
The SHA has made it clear that this report is the start of a longer process and it will "guide thinking as progress is made towards an optimized protective services model".
"CUPE will stay involved and work with the Saskatchewan Health Authority through every step of the process," said Seitz. "We are committed to publicly delivered protective services and will continue to advocate for our members and the patients we care for."
CUPE Local 5430 represents almost 14,000 health care workers in Saskatchewan. Our members work for the five former health regions of: Regina Qu'Appelle, Sunrise, Sun Country, Prince Albert Parkland and Prairie North. CUPE represents close to 100 security officers and many of our members who work in maintenance or trades positions often fulfill some of the duties of security services.
RESOURCES:
RELATED ARTICLES:
/Cope491 /Cope342