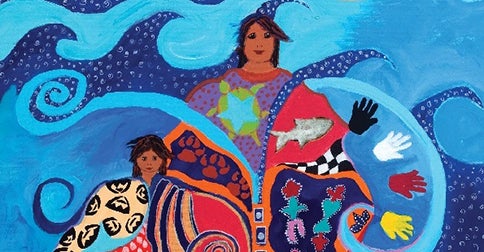 The United Nations has declared that water and sanitation are human rights. Yet many Indigenous communities are deprived of their human right to water. Communities lack adequate sanitation, sewage treatment and drinking water services. And many communities face health and economic problems because of industrial exploitation.
CUPE works in solidarity with aboriginal organizations, environmental groups and workers to defend human rights, defend the UN Declaration on the Rights of Indigenous Peoples, strengthen the union movement, and resist privatization and cutbacks.
Two-thirds of all First Nation communities in Canada have been under at least one drinking water advisory at some time in the last decade. According to Health Canada there are currently 131 Drinking Water Advisories in effect in 87 First Nation communities across Canada, excluding British Columbia.
With the Assembly of First Nations and the Water Solidarity Network, CUPE will hold the federal government accountable to its promise of ending boil water advisories in Indigenous communities within five years. 
Read more at CUPE's national website