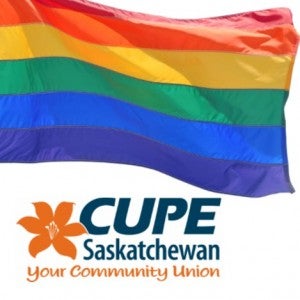 Pride festivities across Canada and around the world held annually in June offer an opportunity to celebrate diversity, to promote inclusiveness and to highlight the human rights issues that affect Lesbian, Gay, Bisexual, Transgender, Transsexual, and Intersex (LGBTTI) members of our union and our communities.

In the workplace and in our communities, unions are at the forefront in protecting LGBTTI workers from discrimination and harassment, and supporting human rights, dignity and equality for all workers.

As Saskatchewan's community union, CUPE proudly celebrates Pride and the role unions play in making our country a more fair and inclusive place for everyone.
NM cope342
Attend a pride parade near you!