CHANGE OF DATE: 2022 Annual Convention of CUPE Saskatchewan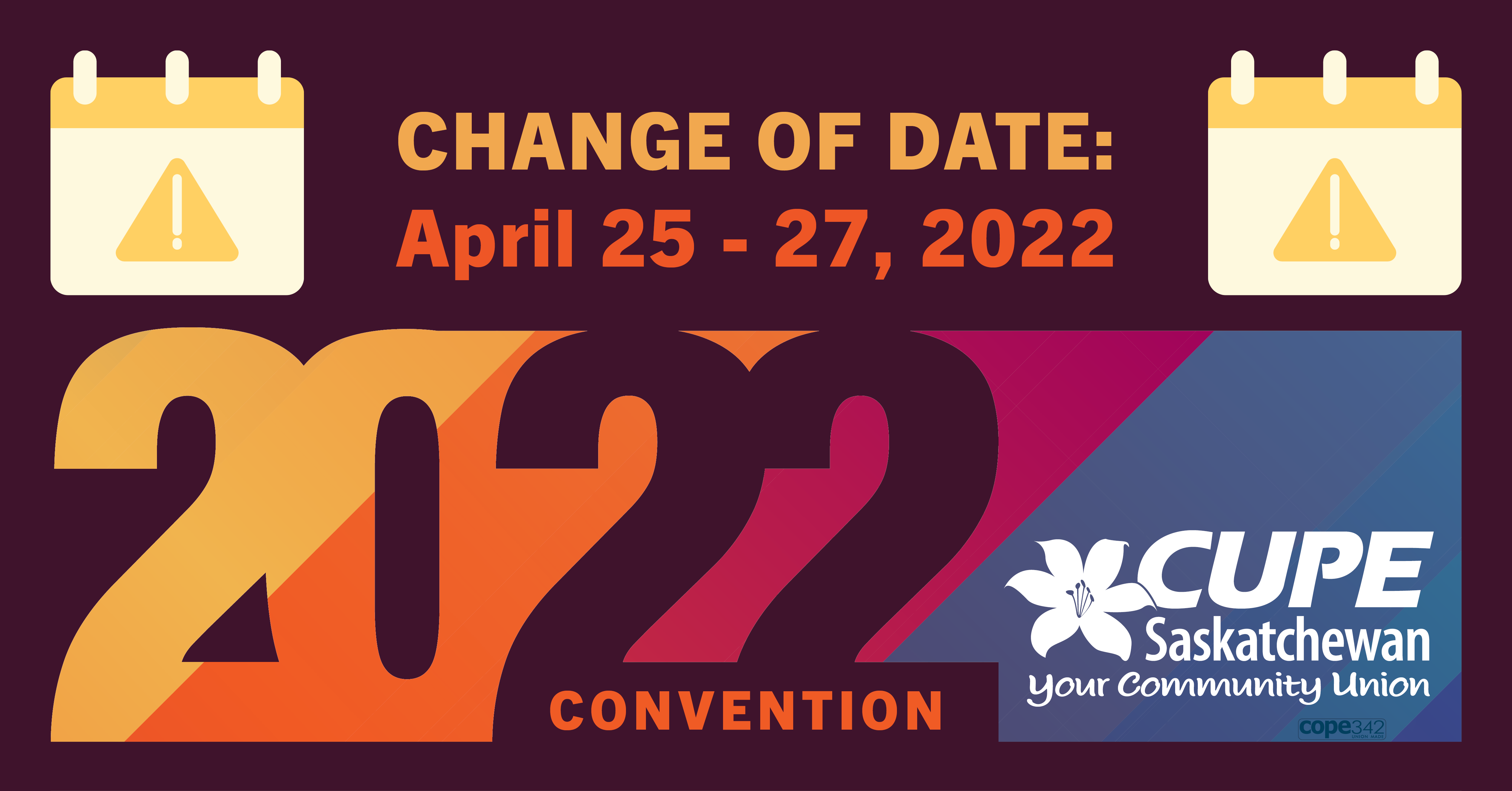 CUPE Saskatchewan decided to postpone the 2022 Annual Convention until April due to the evolving pandemic situation.
Accordingly, the Annual Convention of CUPE Saskatchewan originally scheduled to be held in-person on March 2 – 4, 2022, will be postponed and called to order at 9:00 a.m. on Monday, April 25, 2022, in-person at the Delta Hotels Saskatoon Downtown (405 20th Street East) in Saskatoon.
The CUPE Saskatchewan 2022 Annual Convention will now be held from 9:00 a.m. until 5:00 p.m. for the full days of Monday, April 25 and Tuesday, April 26, and for a half-day from 9:00 a.m. to approximately noon on Wednesday, April 27, 2022.
A detailed notice regarding the move from March to April convention dates was sent to affiliated Local Unions by e-mail on January 26, 2022.