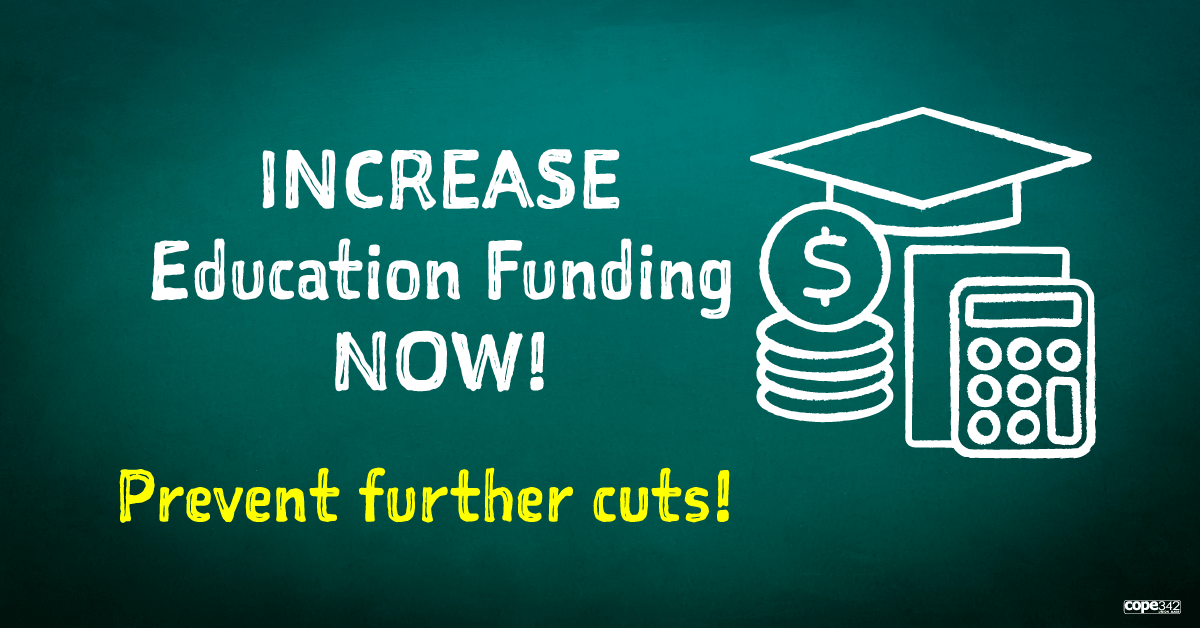 School divisions across the province are struggling with funding shortfalls. We already see the impacts: Layoffs. Cuts to hours for support staff. Loss of specialists. Larger class sizes across the province. And more cuts are on the way.
Enough is enough. Sign the petition and send a message!
Every letter sent will amplify our message: It's not too late for the Sask. Party government to do the right thing before publicly funded school divisions finalize their own budgets.
Send a message to the Minister of Education, Dustin Duncan, and your MLA to demand the Government of Saskatchewan ensure education funding keeps up with the cost of inflation so that our school divisions don't have to make cuts.
Click here to sign the petition and send a message.
RELATED ARTICLES:
/cope491 /cope342