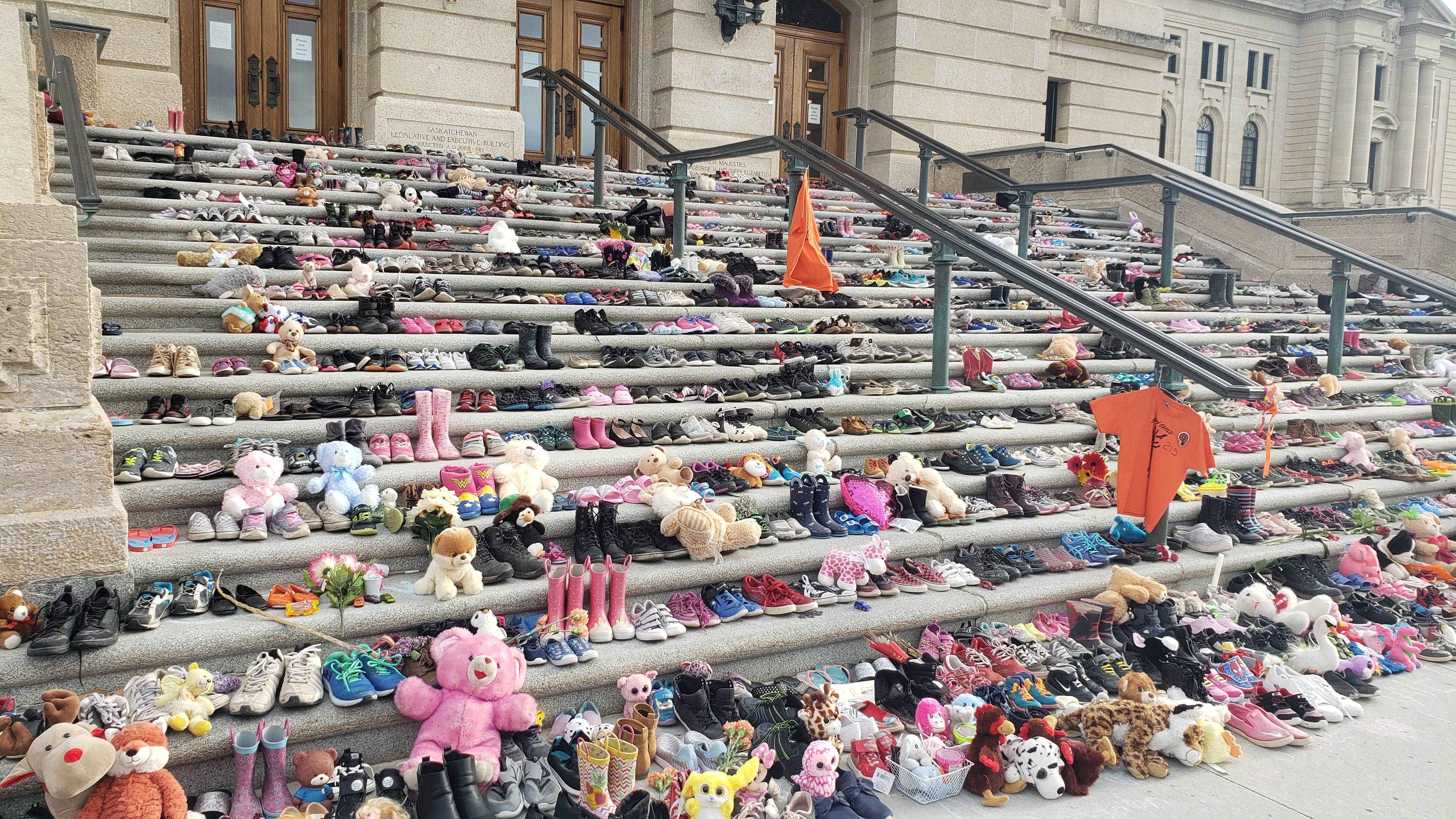 Like millions of people across the country, CUPE Saskatchewan and the CUPE Saskatchewan Indigenous Council were saddened and heartbroken to learn of the news that 215 graves were discovered upon the site of the former Kamloops Indian Residential School, located in the traditional territory of the Tk'emlúps te Secwépemc. These were the graves of children from the school whose deaths were not reported, nor were their families notified.
The tragedy and horrors of the Residential School system and its long reaching effects upon the lives of Indigenous people go beyond description, and the knowledge that 215 children, some as young as three years old, were buried without recognition, without dignity, and without even their families being notified of their deaths sits heavy upon us all.
Over 130 Residential Schools operated in Canada from the 19th Century until 1996, when the final Residential School closed. Saskatchewan was the site of 20 of those schools, including the last one to close. Thousands of Indigenous children in Saskatchewan faced severe physical, mental, sexual, spiritual, and cultural abuse within the confines of these institutions. Too many of these students lost their lives due to illness, starvation, physical beatings, and exposure to the elements while trying to escape. Too many still lie buried on the grounds of Residential Schools.
Many of the Indigenous members of CUPE are themselves either Residential School Survivors or the children and grandchildren of Survivors, in many cases all three. The resiliency and strength of Survivors is proof positive that the goal of the Residential School system, which was to eradicate and completely destroy Indigenous cultures and ways of life, failed. We are still here.
The Indigenous Council Committee of CUPE Saskatchewan, along with the Executive Board of CUPE Saskatchewan, stand in united grief and solidarity with the survivors of Residential Schools, their families, and the families of those children who never made it home.
A National Indian Residential School Crisis Line has been created to provide support for former Residential School students and those affected. Emotional and crisis referral services are available by calling the 24-hour national crisis line at 1-866-925-4419. More support information is available at the Hope for Wellness Help Line.
tahto awâsis asitakimâw
ᑕᐦᑐ ᐊᐚᓯᐢ ᐊᓯᑕᑭᒫᐤ
Every child matters.
John McDonald
Senator, CUPE Saskatchewan Indigenous Council
Residential School Survivor
/nm Cope 342