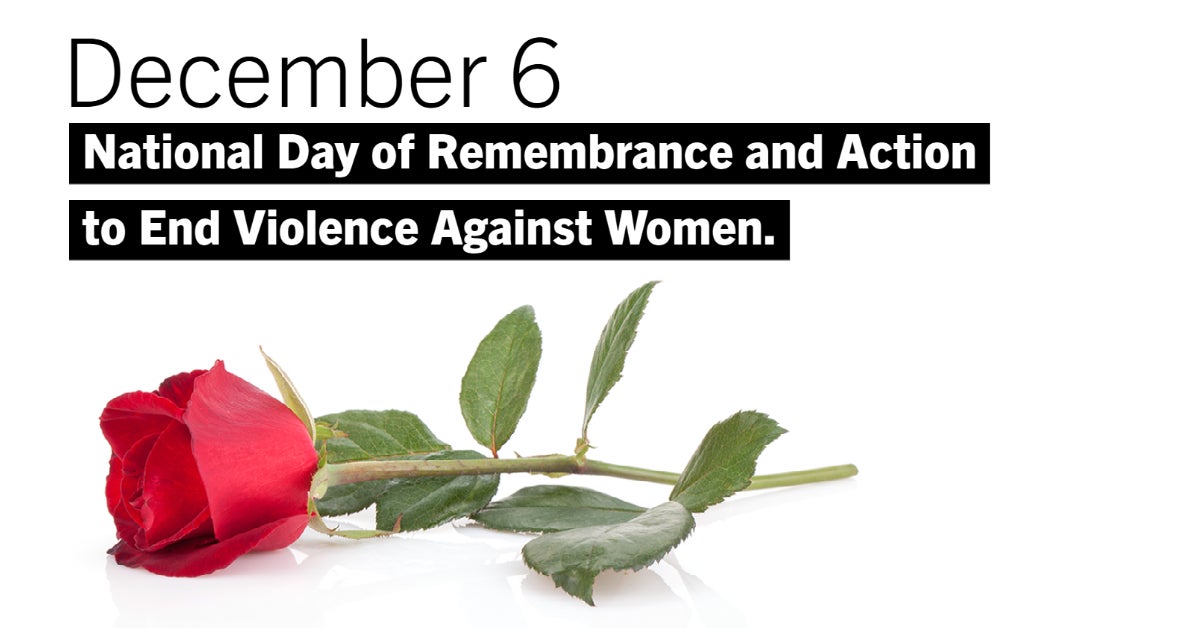 December 6 is the 31st anniversary of the 1989 École Polytechnique massacre. We pause to remember all those who have lost their lives because of gender-based violence. CUPE Saskatchewan joins in renewing our resolve to stop sexual and gender-based violence in the workplace and in our communities.
---
The pandemic and concerns about worsening violence
The global crisis of the coronavirus disease (COVID-19) has produced conditions that worsen interpersonal, gender-based violence with workers isolated, laid off and under financial stress, or potentially working from home becoming trapped with their abuser. According to a Canada-wide survey of women's shelters, abuse has become more severe during COVID-19 pandemic.
---
Canada's unions launch initiative to shine a light on harassment and violence at work
With the pandemic as the backdrop, researchers and unions are launching a national survey that aims to gauge the severity and measure the response to violence and harassment in Canada's workplaces. The CLC will be working in partnership with the Centre for Research and Education on Violence Against Women and Children (CREVAWC) and a researcher at the University of Toronto to collect and analyze information on sexual harassment and violence in the workplace.
If you are 18 years of age or older and have been employed in the past 12 months, you are eligible to participate. The survey, for research purposes, will take approximately 10-15 mins to complete. The survey will run until April 2021.
According to the first-ever national survey on domestic violence in the workplace conducted by the University of Western Ontario in partnership with the Canadian Labour Congress (CLC), entitled: Can Work be Safe, When Home Isn't?, published in 2014:
• 1 in 3 workers have experienced domestic violence in their lifetime. This was higher for women, gender diverse and Aboriginal people, those with disabilities and those reporting a sexual orientation other than heterosexual.
• Of those who had, 82% found that domestic violence negatively affected their work performance (through distraction, tiredness, lateness, interruptions at work from the abuser, poor concentration and absenteeism).
• 53% said they experienced violence at or near the workplace and • 38% reported that domestic violence affected their ability to get to work.
Learn more about the survey's findings in this video.
---
211 call line and online portal
In Saskatchewan, residents can call or text 2-1-1 to be connected to the provincial call line, or visit the web portal at: www.abuse.sk.211.ca to quickly access help, community services and other important information to find safety when experiencing interpersonal violence, including sexual and domestic violence. The provincial phone line and web portal 2-1-1 is operated by the United Way, with recent funding support announced by the provincial government in September 2020.
Women's Shelters Canada (formerly the Canadian Network of Women's Shelters & Transition Houses) operates a national website with a clickable map to assist women and their children who are fleeing violence, at: www.sheltersafe.ca
---
Job-protected leaves
CUPE has been at the forefront of negotiating improvements to collective agreements that provide more support for workers experiencing interpersonal violence, including job-protected leaves of absences and other workplace accommodations and protections.
Coming into force beginning in May of 2019, Bill 172, The Saskatchewan Employment (Paid Interpersonal Violence and Sexual Violence Leave) Amendment Act, 2019, allows employees who are survivors of interpersonal and sexual violence to take five paid days and five unpaid days to seek medical attention, access supports or relocate with job protection in all provincially regulated workplaces in Saskatchewan. For more information, visit: https://www.saskatchewan.ca/business/employment-standards/job-protected-leaves
Recent changes to the Canada Labour Code include ten (10) days of leave per year, of which five (5) days are paid, for victims of family violence.
---
Calls to Justice for the Missing and Murdered
CUPE Saskatchewan joins in calling on governments to implement the Calls to Justice from the National Inquiry into Missing and Murdered Indigenous Women and Girls report.
---
Resources
Published by the Division Office: /n.m. cope 342